Claustrophobia 1643 is back!
To celebrate the launch of our new website and online store this Friday evening, Claustrophobia 1643 will be making its triumphant return and will be available at a discount for 10 days!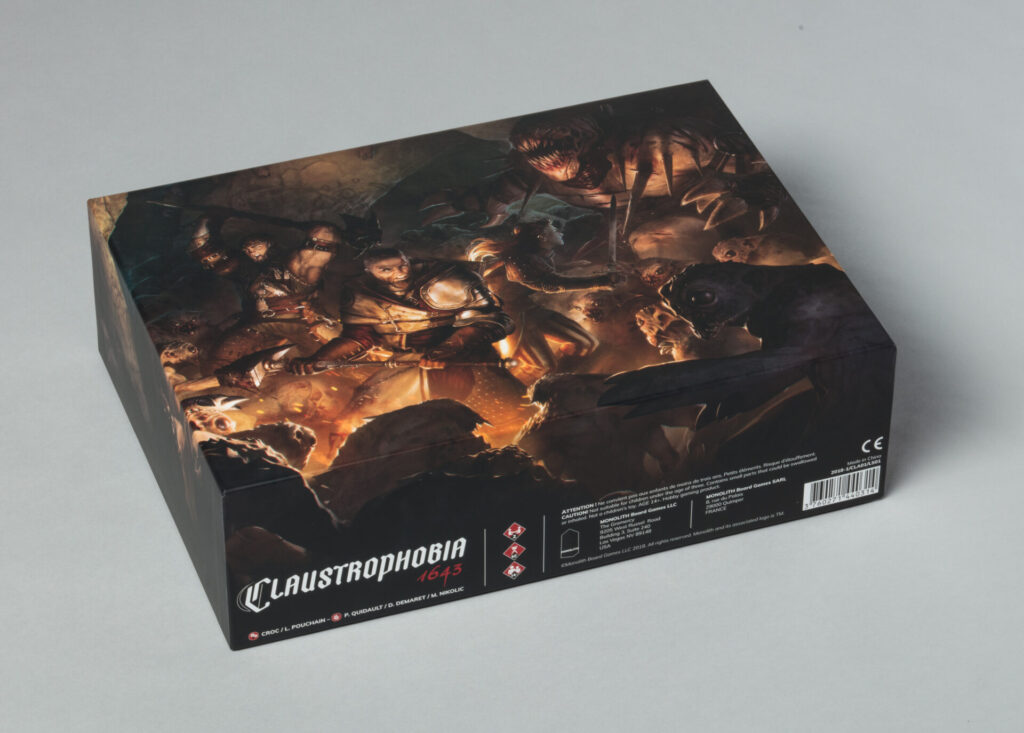 Claustrophobia 1643 is a one-on-one story-based game that was exceptionally well received, having been awarded Seal of Excellence by Zee Garcia (Dice Tower) and a rating of 8 on BGG after almost 1,500 votes and several years in circulation.
In this "dungeon survival" game, two sides go head to head in matches driven by asymmetric and incredibly tense gameplay.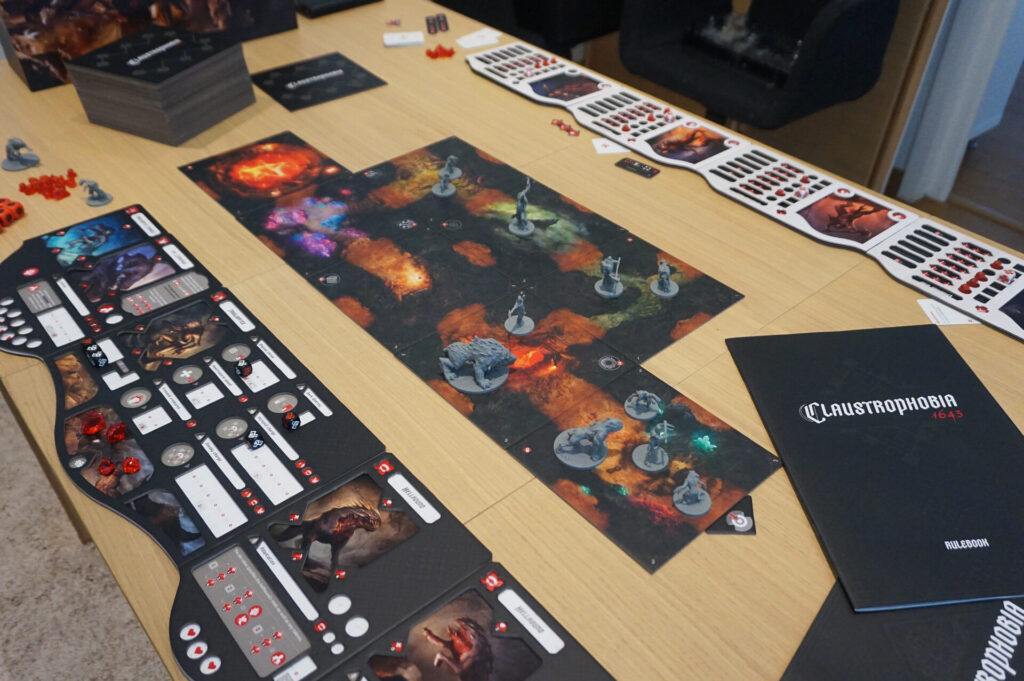 In this asymmetrical game, the human player controls a small group of Western warriors sent on a mission to hell.They are led by the Redeemer, a devout and talented veteran capable of temporarily bringing the best out of his comrades in arms. His troops are either convicts fighting for their freedom, or mercenaries out to make some money. These warriors each play a specific role (scout, guard, fighter, etc.), and these godless, lawless wretches must rely on their instincts if they want to survive.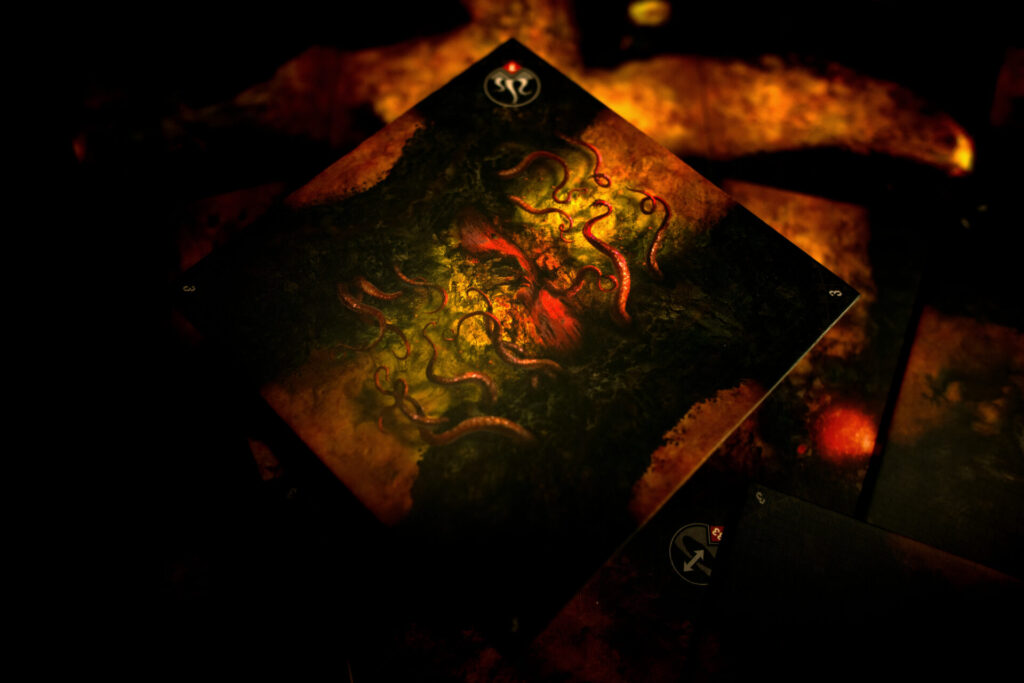 Meanwhile, the infernal player turns up the heat from the depths of hell by activating certain powers, spawning hordes of troglodytes, launching waves of attack dogs, and even summoning special demons. Each one of these ungodly creatures has its own, hideous abilities capable of terrifying (and disemboweling) the human invaders. These horrible monsters give the infernal player a whole host of tactical options.

With 20 adventures and 48 different environment boards picked at random, Claustrophobia 1643 guarantees varied (and nail-biting) matches. Thanks to our online store, this game is now available once again, but only while stocks last!