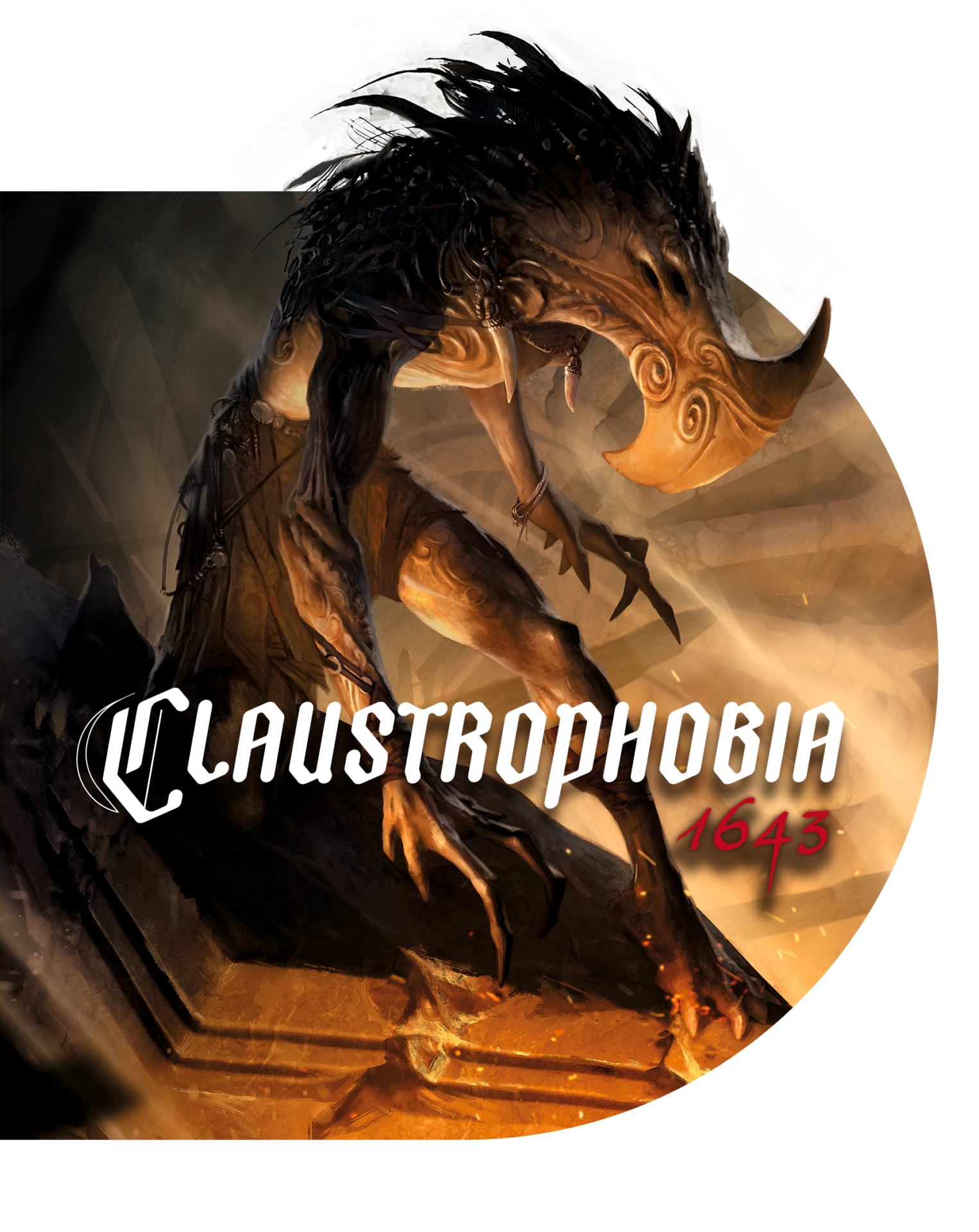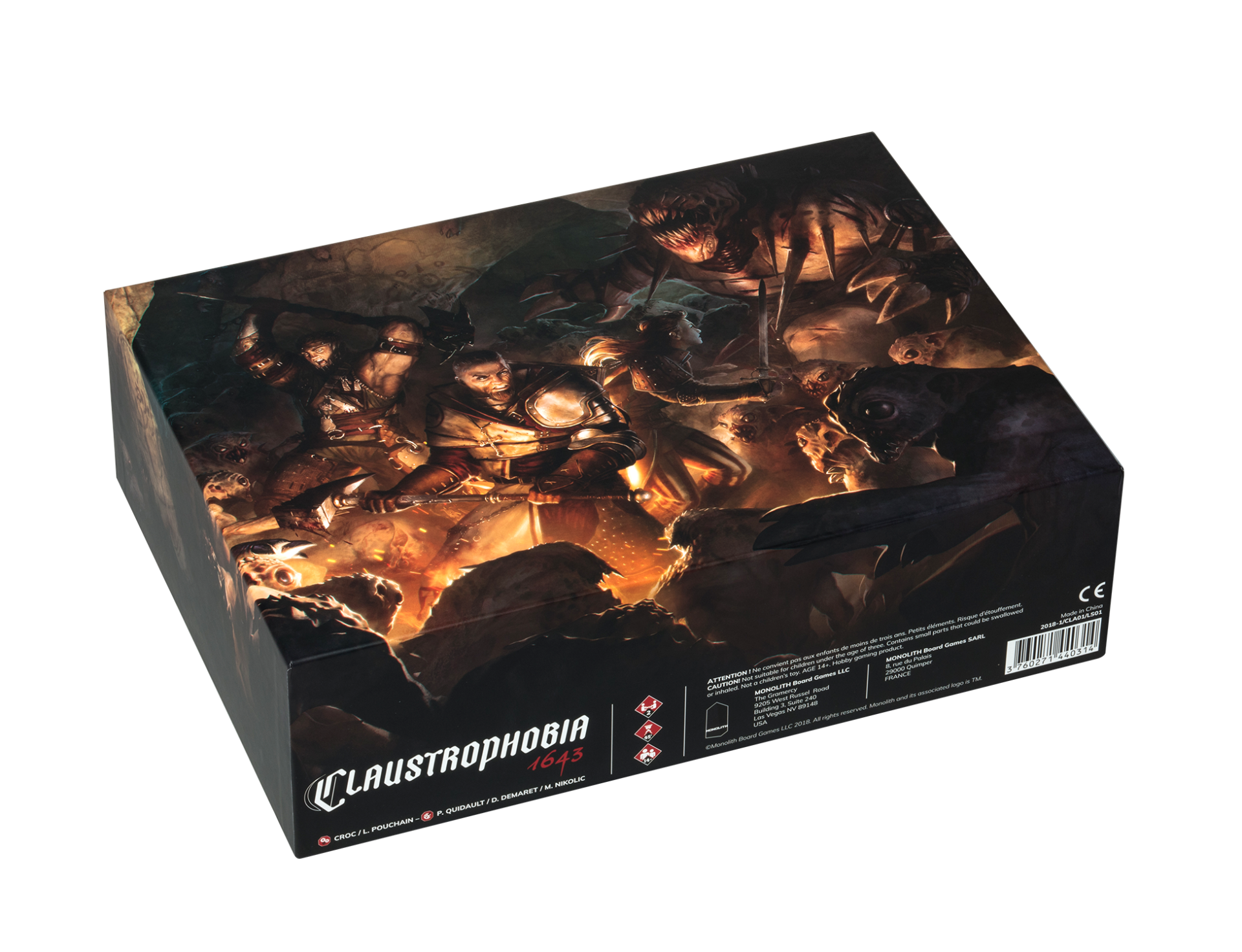 CLAUSTROPHOBIA 1643
14+
2 players
45-90 min
Claustrophobia 1643 is a survival game pitting 2 players against each other in the tunnels below New Jerusalem, a bastion of humanity built above the bowels of Hell.
They are led by the Redeemer, a devout and talented veteran capable of temporarily bringing the best out of his comrades in arms. His troops are either convicts fighting for their freedom, or mercenaries out to make some money. These warriors each play a specific role (scout, guard, fighter, etc.), and these godless, lawless wretches must rely on their instincts if they want to survive.
Unlike dungeon-crawler games, the more the humans progress through the adventure, the fewer resources (and cannon fodder) they will have at their disposal.
Meanwhile, the infernal player turns up the heat from the depths of hell by activating certain powers, spawning hordes of troglodytes, launching waves of attack dogs, and even summoning special demons. Each one of these ungodly creatures has its own, hideous abilities capable of terrifying (and disemboweling) the human invaders. These horrible monsters give the infernal player a whole host of tactical options.
The human player activates and defines the statistics of each of their fighters (movement, combat, and defense) by rolling the dice. Meanwhile, the infernal player must use Threat Points to bring their troops into the game. They can roll the dice to obtain Threat Points, improve their abilities, and unlock specific powers for their demons.
Replayability
With 20 adventures and 48 different environment boards picked at random, Claustrophobia 1643 guarantees varied (and nail-biting) matches. Thanks to our online store, this game is now available once again, but only while stocks last!